Mycokey, Mycology, fungi, fungus, mushroom, mushrooms, mushroom poisening, poisonous mushrooms, red list, edible mushrooms, morphing mushroom identifier, mmi, MycoKey picture overview, key, keys, multi-access key, interactive key, synoptic key, random-access keys, synoptical key, information, information system, mycological ressources, expert system, genera, Ascomycota, Ascomycetes, Basidiomycota, Basidiomycetes, Discomycetes, Agaricales, agaric, agarics, gilled fungi, gills, bolete, boletes, tubes, pores, identification, AU, KU, Jens H. Petersen, Jan Vesterholt, Thomas Læssøe, Thomas Laessoe, Alf Gaba, Zotto, Hans-Otto Baral, Agaricus, Amanita, Boletus, Cortinarius, Tricholoma, Russula, Lactarius, Coprinus, Entoloma
---
Comments or problems, please e-mail Jens H. Petersen
Hosted by DanBIF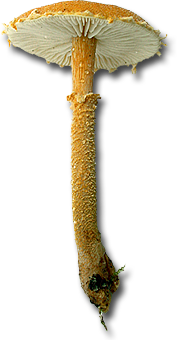 .
News:
MycoKey 4.1 is now out. Download your 14 days trial here.
MycoKey 4.1 is a Windows 8 & 10 upgrade of version 4.0. It still contains some 8,500 pictures and all analytical keys from Funga Nordica 1. edition. These includes keys to more than 2,600 species of agarics, boletes and cyphellaceous fungi. It also contains the keys from the Danish atlas project and the keys from Nordic Macromycetes vol. 3 (aphyllophorales and gastromycetes).
Try the key to the genus Amanita HERE or in the trial version of MycoKey, then get access to all other 600 species keys from within MycoKey after paying your license.

Online version
• For quick web searches, use MycoKey Online Search.
• For simple online identification use the Morphing Mushroom Identifier.
Installed version for Mac and Windows
• For advanced identifications and analyses.
Download and install the full MycoKey version 4.1.
The installed version includes more than 3,300 species, 8,400 illustrations, 24,000 cross references and 600 pdf files with species keys to agarics, boletes, gastromycetes and aphyllophorales.
Buy and activate the full installed MycoKey.
Problems with MycoKey? Try our FAQ pages . . .
Read selected reviews of MycoKey.
Site contents: